Home
Join us on 11th & 12th May 2024
Come and play out amazing stories amongst the stars for a full weekend of tabletop Science Fiction RPGs. Avoid Imperial entanglements, set phasers to stun, survive the dark between the stars, or join the crew of the Free Trader Beowulf; whatever path you choose, enjoy some time away in other worlds and new realities for a full weekend.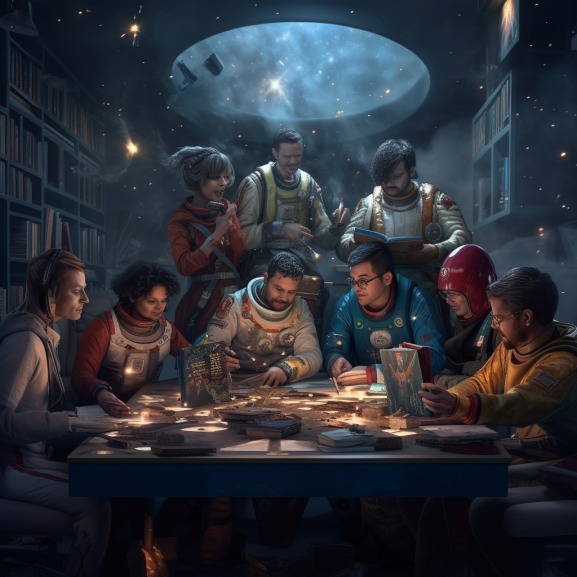 The gathering will have a number of gaming slots over the weekend, all run at The Garrison Hotel in Sheffield, UK.
The hyperspace coordinates are programmed in, so join us on a voyage to adventure! Your passage to this specialist TTRPG SF gaming can be booked from our Registration page.
The thumming heart of our gaming are the games that our attendees will bring to run! There will be five slots of full on SF RPGs over the weekend. Tell us about the game you want to run via our Games page.
The Galaxy Calls.
We run a welcoming and inclusive series of conventions that attract a wide spectrum of people, united in their love of tabletop SF RPGs. It is important to us that all of our delegates are respectful of others, accepting of the diversity that we bring and that we provide a fun gaming environment in which everyone can feel safe and enjoy themselves. Everyone involved in North Star and our other conventions must abide by our Harassment and Inappropriate Conduct Policy.